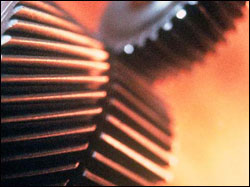 Gearcutting Services Ltd is a New Zealand company based in Auckland that specialize in the field of gear cutting all types and sizes of gears.We manufacture and machine.. spur gears,helical gears,internal ring gears, planetary gears,bevel gears,worm wheels,worms,sprockets,racks, splines internal/external,keyways,slotting,spark eroding,timing pulley's.
We have full machining services and offer production services, as well as specializing in single components in an urgent breakdown situation.We can manufacture from drawings, from sample or if the customer prefers, to supply machined blanks for gear cutting only.
We machine from all kinds of different materials..steel,cast iron, plastics,bronze,copper,aluminium,brass,titanium etc. Our gear cutting service will get your plant running quickly at an affordable cost and minimum downtime.

Please feel free to have a look at our services.
If you have any questions or we can help you in any way please contact us